In case you missed the Patriots and Vikings on Monday Night Football, you probably didn't get a chance to see the single greatest outfit ever worn by a football coach. I am telling you that you could search anywhere from Pop Warner to the NAIA leagues, and you will not find a coach wearing a sweatshirt like Bill Belichick did on Monday. Keep in mind this guy makes millions of dollars a year and has won 3 Super Bowls as a head coach. Notice here that the cut-off sleeves and hood on his favorite sweatshirt.
I'm telling you - chicks dig the cut-off sleeves.
With the NFL season moving along, I thought it was time to start focusing more heavily on the Big Game. Yes, the Lingerie Bowl. In case you missed some of last year's exciting action, here is a great game summary (Not safe for work, unless you are the boss):
Now onto the Huskers in the NFL: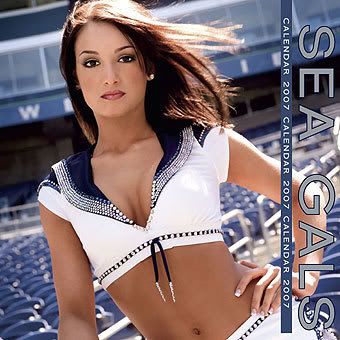 Josh Brown (K Seattle Seahawks):
Brown, who had 4 extra points, and his Seahwaks dropped their 3rd our their last 4th game Sunday 35-28 against the Kansas City Chiefs. The Seahawks have been slumping heavily as of late thanks to the injuries of QB Matt Hasselbeck and RB Shaun Alexander.
Kris Brown (K Houston Texans):
The Texans couldn't keep their momentum rolling this week and fell 28-22 to Vince Young and the Tennessee Titans. Brown had one field goal of 27 yards.
Mike Brown (S Chicago Bears):
The Bears continued their undefeated season last Sunday by scoring 41 first half points against the San Francisco 49ers. As mentioned, Brown if out for the year with a torn foot ligament.
Ralph Brown (CB Cleveland Browns):
Brown had one tackel in his teams' 20-13 win over the New York Jets.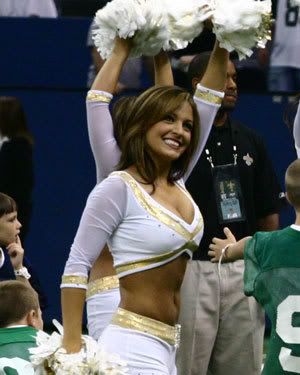 Scott Shanle (LB New Orleans Saints):
Shanle had 5 solo tackles and 3 assisted tackles and probably should have had more as his Saints were destroyed 35-22 by the Baltimore Ravens.
Josh Bullocks (S New Orleans Saints):
As with Shanle, Bullocks had a decent game with 3 solo tackles and 4 assisted tackles but it was clearly not enough as the Saints, now 5-2, must find a way to prove they are not a fluke. If you don't recall two weeks ago, I told you to look over their remaining schedule and tell me how they would win 10 games - not going to happen.
Daniel Bullocks (S Detroit Lions):
The Lions were off the week and host the Atlanta Falcons on Sunday.
Correll Buck halter (RB Philadelphia Eagles):
Buckhalter and the Eagles lost yet again on Sunday 13-6 to the Jacksonville Jaguars. Correll had 10 yards on 2 carries and 5 yards on 3 receptions as the Eagles lost their 3 rd consecutive game and are heading into a bye this week.
Dejuan Groce (CB New Orleans Saints):
Dejuan was unable to make the stat book this week in the Saints' loss to Baltimore.
Ahman Green (RB Green Bay Packers):
Ahman is starting to make his presence in Green Bay known after coming off a hamstring injury earlier in the year. Green rolled up the Arizona Cardinals for 106 yards on 21 carries and 2 touchdowns in a 31-14 win. Fantasy owners couldn't be happier with this surprise the past few weeks.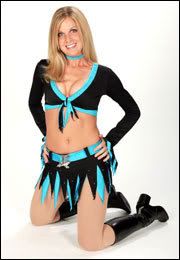 Mike Rucker (DE Carolina Panthers):
Rucker and the Panthers were embarrassed last Sunday night against the Dallas Cowboys 35-14. Rucker had a decent game with 1 sack, 1 solo tackle and 3 assisted tackles.
Mike Minter (S Carolina Panthers):
In an unbelievable effort with 10 solo tackles and 5 assisted tackles, Minter could not do enough to slow down Tony Romo and the Dallas Cowboys.
Richie Incognito (OT St. Louis Rams):
Incognito and the Rams lost 38-24 last week to the tough San Diego Chargers.
Chris Kelsay (DE Buffalo Bills):
The Bills were off last week and take on Ahman Green and the Green Bay Packers on Sunday.
Sam Koch (P Baltimore Ravens):
Koch had an outstanding day with 6 punts for an average of 43.2 and 2 inside the 20. Koch helped his Ravens beat the Saints 35-22 to improve to 5-2 on the season.
Kyle Larson (P Cincinnati Bengals):
Larson had yet another great game for the Bengals with a 45 yard average and 2 inside the 20 yard line. The Bengals, however, lost to the Atlanta Falcons 29-27 and must travel to Baltimore this weekend.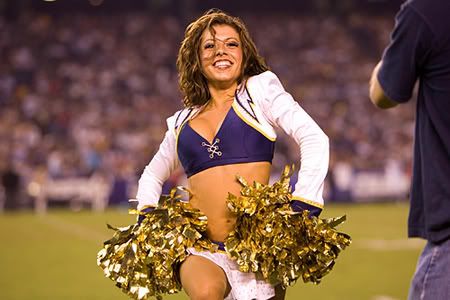 Carlos Polk (LB San Diego Chargers):
Polk had one tackle this week in limited action in the teams 38-24 win over the St. Louis Rams.
Barrett Ruud (LB Tampa Bay Buccaneers):
Ruud was unable to get a tackle in the Buc's 17-3 loss to the New York Football Giants.
Fabian Washington (CB Oakland Raiders):
Washington looks to be back at a 100% as he grabbed one of three Ben Rothlisberger Interceptions in the Radiers 20-13 win over the Pittsburgh Steelers. Fabian also had 3 tackles for the Raiders as they have now won 2 games in a row.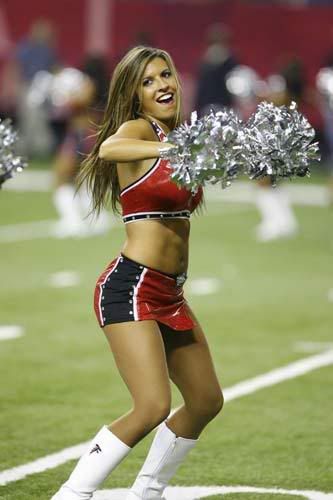 Demorrio Williams (LB Atlanta Falcons):
Williams and the Falcons had another impressive win Sunday 29-27 over the Cincinnati Bengals. Demorrio had 4 tackles with 2 solo in the victory.
Grant Wistrom (DE Seattle Seahawks):
In a 35-28 loss to the Kansas City Chiefs, Wistrom had 2 solo and 1 assisted tackle.