Sam Keller celebrating a big play on the sidelines with his new team...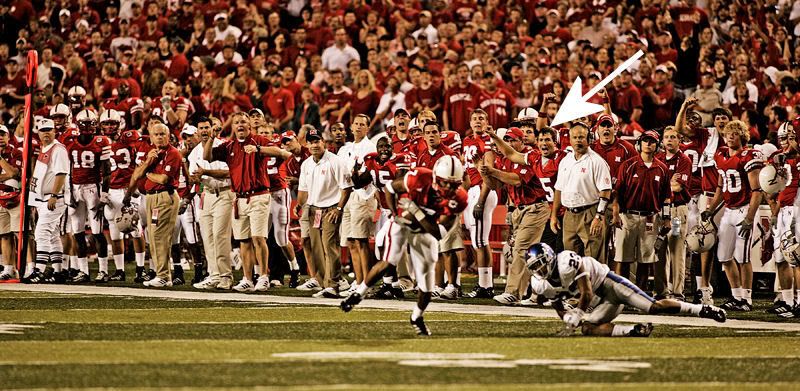 ...or ASU players, coaches and fans wondering what might have been? To read more about the current ASU situation, here is
one fan's take
.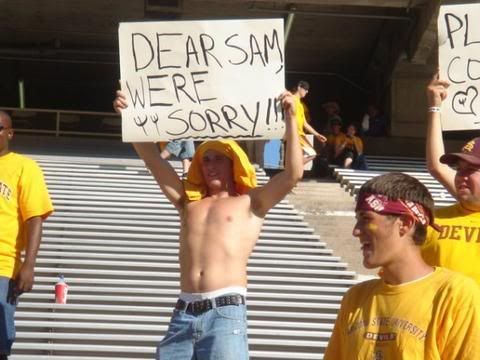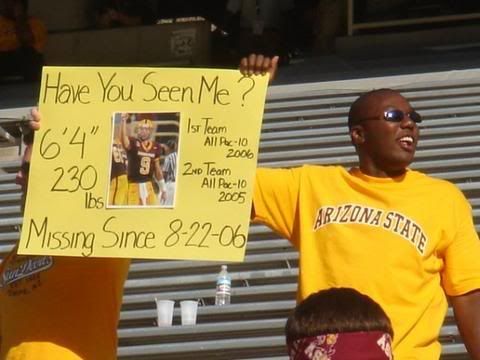 I've said it before, and I'll say it again - Thanks Dirk!