Although only a few days have elapsed since the USC – Nebraska game, I hope you all have been able to gather your composure and move on as I have. The NFL season is off to precarious beginning with many twists and turns. If you haven't noticed, the Atlanta Falcons have compiled 558 yards rushing and only 209 yards passing in two impressive wins over the formidable defenses of the Carolina Panthers and Tampa Bay Buccaneers. Watching Michael Vick and Warrick Dunn run the option surely brings smiles to faces of NU football purists. On the other hand, the Carolina Panthers (many experts' pick to win the NFC), as with a weekend with me and the ladies, are off to a 0-2 start. Although, there were no game breaking or standout performances by ex-Huskers in the NFL, there were some great contributions. Even though I was drinking Jack and Cokes on Sunday afternoon in a California airport with my
NFL 'N'sider consultants and fan club
, I was still somehow able to note some great performances by Huskers in the NFL.
Josh Brown (K):
With just 3 extra points and no field goals in Seattle's 21-10 over the Arizona Cardinals, Brown was not exactly the star of my fantasy team. However, the Seahawks do sit alone in top place in NFC West at 2-0.
Mike Brown (S):
Once again the Chicago Bears look like they perhaps have the best defense in the NFL. Brown contributed 2 tackles in the teams' second blowout win of the season, but it should be noted that those 2 wins are against Detroit and Green Bay.
Ralph Brown (CB):
Brown had 2 tackles in Cleveland's 34-17 loss to the Cincinnati Bengals.
Correll Buckhalter (RB):
With only 6 rushes for 6 yards, Buckhalter saw his Eagles blow a 17 point fourth quarter lead and lose in OT to the Eli Manning lead New York Giants.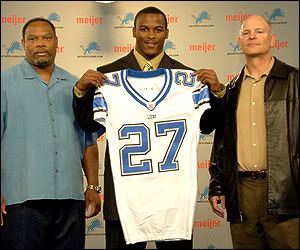 Daniel Bullocks (S):
Even though Detroit WR and former Texas Longhorn Roy Williams has
voiced that the score does not matter to him
, Bullocks did his part to try and help the Lions versus the Chicago Bears. Bullocks lead the team with 7 tackles in a 34 – 17 loss.
Josh Bullocks (S):
With 2 tackles in a shootout win over the Green Bay Packers, surely Bullocks and his teammates are focused on next Monday night when the Saints return home to the Superdome.
Scott Shanle (LB):
Shanle contributed 4 tackles, 3 assists, and 1 FF alongside Bullocks in the Saints win last Sunday.
Mike Minter (S):
With 6 tackles and 2 assists in a 16-13 loss to the undefeated Minnesota Vikings, Minter and the Carolina Panthers (many experts' picks to win the NFC) are still winless.
Mike Rucker (DE):
Along with Minter and the rest of the Panther's defense, Rucker struggled with only 2 tackles and 1 assist.
Ahman Green (RB):
Finally, Brett Favre and the Packers showed that they might win a game this year as they put up 27 points in a loss to the New Orleans' Saints. However, Green had only 16 rushes for 42 yards.
Chris Kelsey (DE):
Kelsey had 2 tackles and 1 sack against Miami in a 16-6 win for the Buffalo Bills.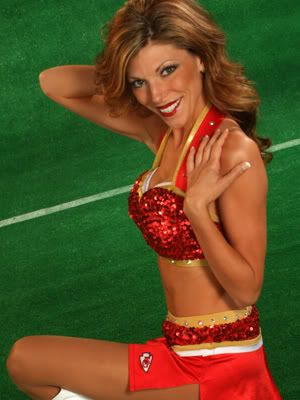 Kyle Larson (P):
In a 34-17 win over the Cleveland Browns, the Cincinnati punter had 48 yards on 4 punts.
Sam Koch (P):
Koch and the Baltimore Ravens won 28-6 over Raiders and have established their team as legit AFC contenders. Koch added 7 punts for 43 yards/punt, including 3 punts inside the 20.
Kyle Vanden Bosch(DE):
In a 40-7 loss to the Chargers, Kyle had 3 tackles for the Tennessee Titans who apparently playing touch-football. The only question regarding the Titans next week is whether we will see the first start of QB Vincent Young – because the season is clearly over.
Fabian Washington (CB):
With a 28-6 loss to the Ravens, Washington and the Oakland Raiders were once again transparent.
Demorrio Williams (LB):
With 4 solo tackles in a 14 -3 win over the Tampa Bay Buccaneers, it should be interesting how much time Williams receives next Monday night. Clearly, he is a victim of seniority and should and would be starting on any other team in the NFL.