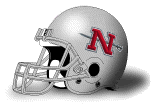 Location:
Thibodaux, Louisiana
Enrollment:
7,482
Conference:
Southland Conference
Stadium:
John L. Guidry Stadium (Capacity: 12,800)
First Year of Football:
1972
All Time Record:
161-209-4
Head Coach: Jay Thomas
3rd year as head coach at Nicholls State: Career record 11-9
•Thomas begins his 11th season overall on the Colonel staff. Thomas came to Nicholls State from Southeast Missouri State, where he was defensive line coach from 1993-98.
•In 1988-89, Thomas worked as a graduate assistant at Louisiana State. At LSU, he was an assistant coach of linebackers and defensive line. He also handled all scouting of opponents and video exchange and was part of the Tigers' 1988 coaching staff that won the SEC Championship.
Last Season:6-4 (losses to Indiana, North Dakota State, Stephen F. Austin, and Furman). The Colonels snapped off a five-game winning streak to end the 2005 regular season and snatched a share of the Southland Conference championship for the first time since joining the league in 1991. That late charge also catapulted Nicholls to its first NCAA playoff appearance since 1996.

This Season: Nicholls State will rely on a mix of veterans and newcomers in their efforts toward a second straight playoff berth. The Colonels were picked to finish third by league coaches and second by the conference sports information directors at the 2006 Southland Conference Football Media Days.

On Offense: Offensive coordinator H.T. Kinney and Nicholls State employ a triple-option attack. The Colonels ran the ball 626 times while finishing second in the nation with an average of 368.8 rushing ypg a year ago. This season Kinney has his work cut out for him as the Colonels must replace seven starters on offense. One of the biggest challenges will be replacinh quarterback and Southland Offensive Player of the Year, Yale Vannoy (693 rushing yards, 510 passing yards last season). Vincent Montgomery will look to step into Vannoy's shoes. In the Colonels' opener Montgomery finished with 21 yards on 15 carries. At running back the Colonels must replace Joseph Tobias who led the team with 718 rushing yards in 2005. The 2005 SLC Newcomer of the Year is sitting out this season because of academic problems. Sophomore Zach Morgan will slide into Tobias' spot after running for 435 yards and four TDs a year ago. Nicholls State has a good one at fullback in Broderick Cole. Cole was second on the team in 2005 with 717 rushing yards and led the Southland Conference with 13 touchdowns. Much like Nebraska's receivers in our option days, the Colonial wideouts are primarily blockers. In 2005, Nicholls State threw the ball just 68 times. The Colonels boast an experienced offensive line led by tackle Jacob Bender who was an all-conference performer as a junior.

On Defense: Nicholls State will utilize a 4-3 alignment defensively in Lincoln. 2006, however, looks to be a rebuilding year as the Colonels lost eight seniors from the defensive line and most of their secondary. Nicholls State will rely on their linebackers, who might be the best in the Southland Conference. They will start three seniors at LB in Cory Vavala, Levon Bailey and Dustin Gisclair. Vavala is the heart and soul of the defense and in 2005 he contributed to 85 stops (45 solo, 40 assists), one sack, four interceptions and three pass breakups. While the linebacking corps will be a strength, the defensive line and secondary must be rebuilt. The defensive line will be assembled around senior defensive tackle Greg Casnave. Casnave, who transferred from Southern Miss in 2005, played in all 10 games last season, and had 43 tackles and a sack. He is the defensive line's lone returning starter. In the defensive backfield the only returning starter is senior strong safety Toney Edison. In 2005 Edison collected 40 tackles, two interceptions and three fumble recoveries. At cornerback Jermaine Boggans and Marques Lewis will take on starting roles after seeing spot duty last season. The free safety spot will be filled Darnus Hall a JUCO transfer.

Special Teams: Junior Alex Romero who was successful on 8 of 12 field goal attempts as a sophomore will handle the kicking duties for the Colonels. He will be pushed, however, by Ross Schnexnayder who has been slowed by injuries this fall. The punting job will be held by junior Sean Comeaux who averaged 34.9 yards per punt in 2005. Both the Colonels' punting average and net punting average (31.2 yards per punt) were last in the league a year ago.

Random Notes

Series History: This is the first ever meeting between the two schools.

I Always Wondered What It Cost to Have a School Named After You: Nicholls State is named in honor of Francis T. Nicholls. During his career Nicholls served both as Louisiana's governor and its Supreme Court chief justice. He got into law and politics after serving as a brigadier general during the Civil War. Unfortunately Nicholls was wounded during his war service and lost…wait for it…an arm and a leg.

The Scouts Will Find You Anywhere: Nicholls State has produced several NFL players. Two of the school's most notable alums are Darryl Pounds and Mark Carrier (the Bucs' WR not the Bears' DB).

I Can't Believe I Looked It Up Either: The 2006 games against Louisiana Tech and Nicholls State mark the first time since 1993 that the Huskers have opened the season with back-to-back games against teams from the same state. In 1993, Nebraska opened with games against North Texas and Texas Tech.

Six Degrees of Beano Cook: So you're telling me there's a chance? In 2005 Nicholls State beat Sam Houston State. Sam Houston State beat Stephen F. Austin. Stephen F. Austin beat UC-Davis. UC-Davis beat Stanford. Stanford beat Arizona. Arizona beat UCLA. UCLA beat Oklahoma. Oklahoma beat…Nebraska.